Client focused
Always putting client needs first is the key priority and at the centre of our business approach!

Quick & Thorough delivery
With clients coming in from all over the world, speed of information and delivery of results is key to the success of projects.

With you all the way!
Diligently focused on supporting clients right from the inception of their ideas through to the professional management of their properties.

Ready for the challenge
Investing from overseas can be challenging, but our team go above and beyond to help clients properly structure acquisitions and projects efficiently.
Featured development opportunities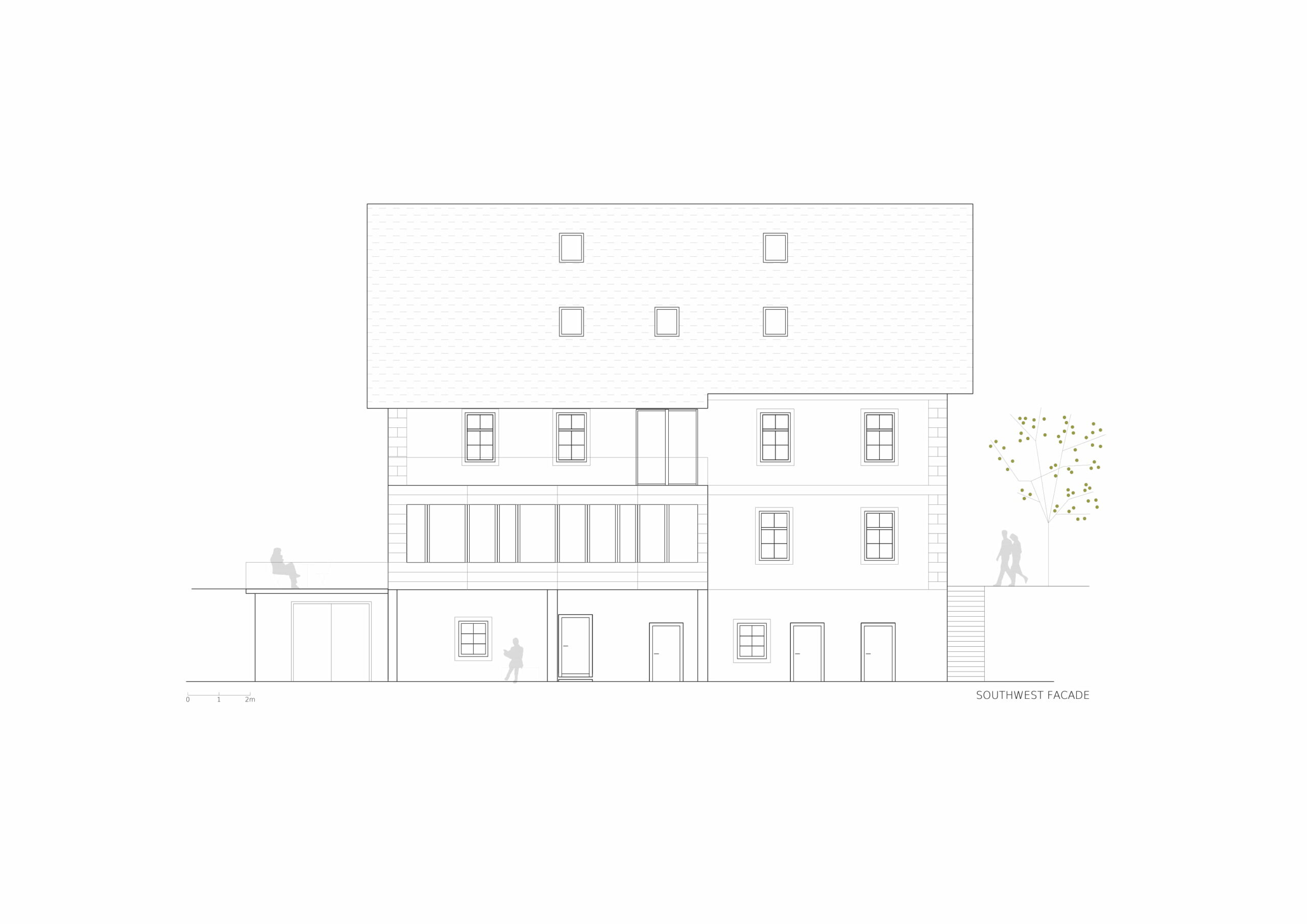 The building in a dominant position with a beautiful view in the village Vrh nad Laškim was formerly used as a village pub and there were the owner's apartment and rooms to rent on the first floor. The reconstruction is shaped in a big way by the fact that the...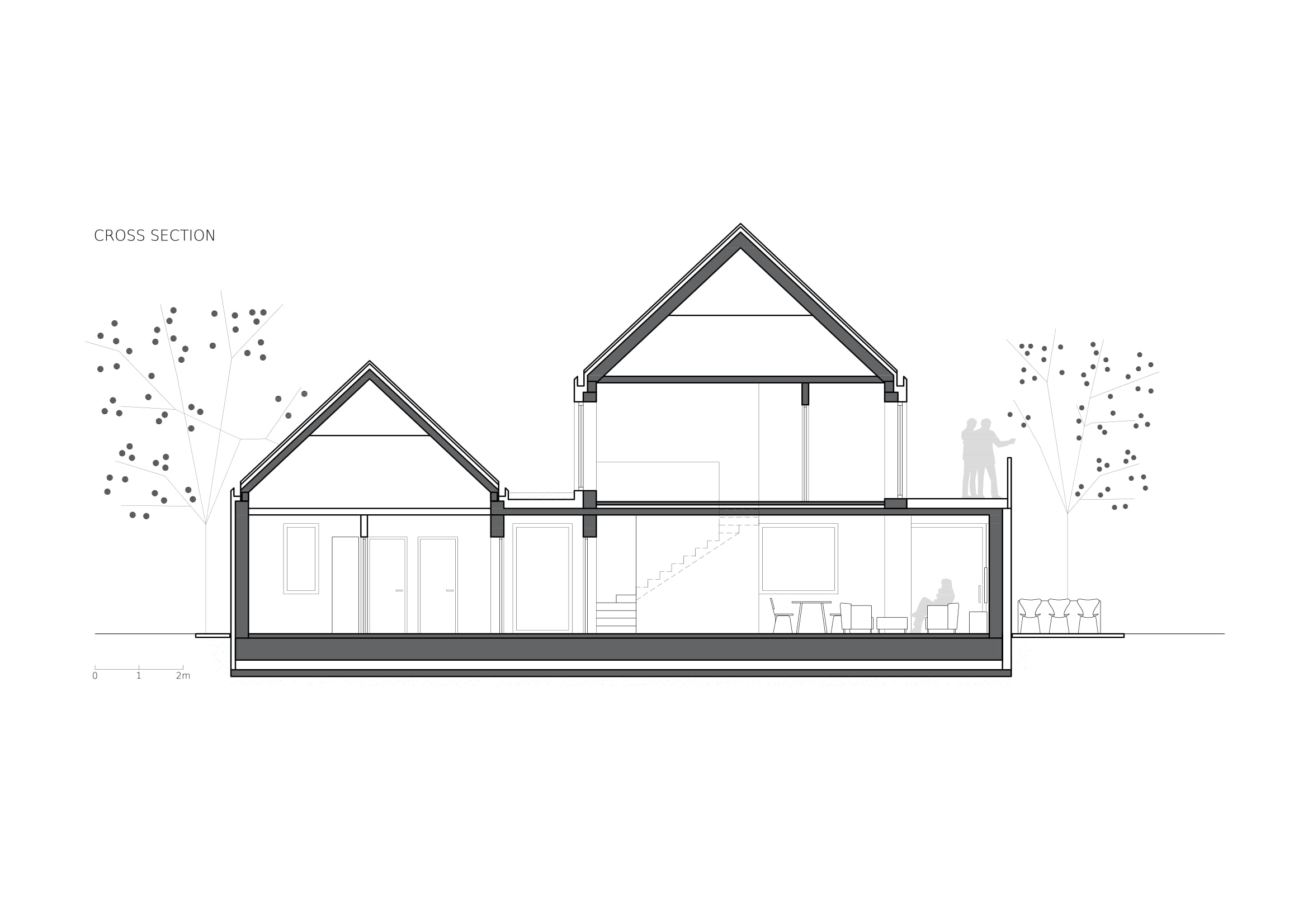 The concept for this new contemporary Slovenian home is to assemble one house from several volumes - two volumes with a gabled roof are connected by a glass entrance volume with a flat roof. The smaller ground floor gable volume is intended for a garage and service...
No Results Found
The page you requested could not be found. Try refining your search, or use the navigation above to locate the post.
"It was a real pleasure working with SiPD. From our point of view, the whole process couldn't have gone more smoothly. The SiPD team was extremely attentive to all our requests along the way and was also very pro-active in terms of suggesting possible improvements on the plans and guiding us as to interior elements.  The work met our expectations in every way. We had hoped to end up with a house that retained the charm and rustic feel of the original building while incorporating aspects that would be expected from a modern well-insulated house, and this was achieved brilliantly."
"SiPD were excellent in guiding us through the process of setting up a business, acquiring work permits and securing a beautiful old property in Bohinj! We look forward to starting the planing process with them soon."
"We wanted a team that could work with our existing architects to project manage the re-devleopment of our country estate in Gorenjska. SiPD's Project Manager and wider net work of engineers assisted us in finalised the construction plans to arrive at a very well worked-up bill of quantities. With a wide range of contacts, the PM assisted us in tendering the works to several constructors and negotiated well to get the best price. We were impressed with the extensive skills set to ensure that all parties involved were properly engaged and we had a god plan in place."
"We purchased a partially renovated farmhouse near Bled in 2009 and were lucky to have our realtor recommend SiPD to manage the various projects. Every project was completed to our full satisfaction and exceeded our vision for the works. They were always fully engaged in overseeing the work, making sure we were happy with the results and offered suggestions and ideas which helped make our home the perfect retreat that it now is. There is no higher recommendation or praise we could offer about the superb work and attention you would get from hiring the SiPD team."
"When we bought this property in Bohinj in 2007 the house was in a very bad condition.  We took the challenge and we found SiPD prepared to rebuild this ruin for us. Their team did so remarkably well and in just 6 months' time but modified the internal lay-out completely as to our demands. As we live at 1300 km away we could not be physically present during this building phase. That did not prove to be a problem as the team understood our wishes and demands right from the start. We are very happy with the final result and we hope to spend a lot of time in Jereka!"
"With a realistic budget and plan in place that SiPD prepared, we were able to get on with the task of turning our shell into a comfortable, modern home. Throughout the process, SiPD kept us up to date with costs and photos of the work being done. The work has been distinguished throughout by professionalism, flexibility and sound advice. We would have no hesitation using their services again and can without reservation recommend them to anyone undertaking a project in Slovenia. Just be sure to get them involved early!"
"The phrase 'if it's too good to be true it generally is' can come to forefront of ones thoughts, especially so if considering a 'one stop shop'. However, the 'one stop shop' which is SiPD can be completely relied upon to bring your aspirations to fruition. We cannot speak highly enough about the team at SiPD.  They really do deliver what they say they can do.  The quality of both the work and customer support is truly excellent, the attention to detail and communication is first class."
"We wanted to hire an architect who would help turn our vision into reality – old run down farmhouse into boutique chalet! Patrick's team helped manage our expectations very well as we experienced that some things we wanted to do just couldn't be achieved from a legal perspective. SiPD advised us well and showed great honesty and integrity! To be honest, we probably we're the easiest to deal with at the time, but are truly grateful for the professionalism and patience demonstrated."
"I want to congratulate Patrick, Alf and the team on their tireless efforts in support our property investment venture in Slovenia. Not only were they able to support with business plans and due diligence on the several properties presented, but their patience and focus in assisting us in negotiations and legal support to finalise the deal was second to none. The architectural team also deserves special mention too for their creativity and problem solving! We await the imminent arrival of our building permit and look forward to starting to build when the snow melts!"
"We bought an old shell of a farmhouse at 970m above sea level with marvellous views that extend from the Gulf of Trieste to the Dolomites and the Slovenian Alps.  SiPD project managed the works as we live in the UK. They maintained close communication throughout the project so that we felt very involved in the process. The end result is a fabulous house that our whole family enjoys. We would like to express our gratitude to the SiPD team!"
"Our family decided to start renovating our old summer house in Gorenjska. SiPD's offer was the the most convincing than other providers. The execution of the works were carried out as agreed and their quality was very good. Their team coordinated and controlled the project and final works and, therefore, we spent less time on the site."
"We highly recommend SiPD. They have made the process of buying, owning, and redeveloping our properties in Slovenia both hassle-free and a pleasure. SiPD's work is faultlessly professional. They are super-organised and also has a great eye for the details that ensure that our visitors (us included) love staying in and coming back to Slovenia. We trust them absolutely."
"We bought a beautiful old house in Slovenia very quickly. We were bit hasty, but we put that down to emotions – what an amazing place! As the excitement settled, we realised we needed to find a team who could tells us what to do next in our pursuit to turn it into a small hotel! We interviewed a few companies, but found that SiPD really stood out. Their combination of architects, planners, interior designers, leal support and PMs (coupled with the management who clearly have good business sense) was just what we were looking for to help us get organised and on the right track. Bravo to the team. We are deep into finalising the construction plans and eagerly await our building permit to get cracking with the works!"
This error message is only visible to WordPress admins
Error: No feed found.
Please go to the Instagram Feed settings page to create a feed.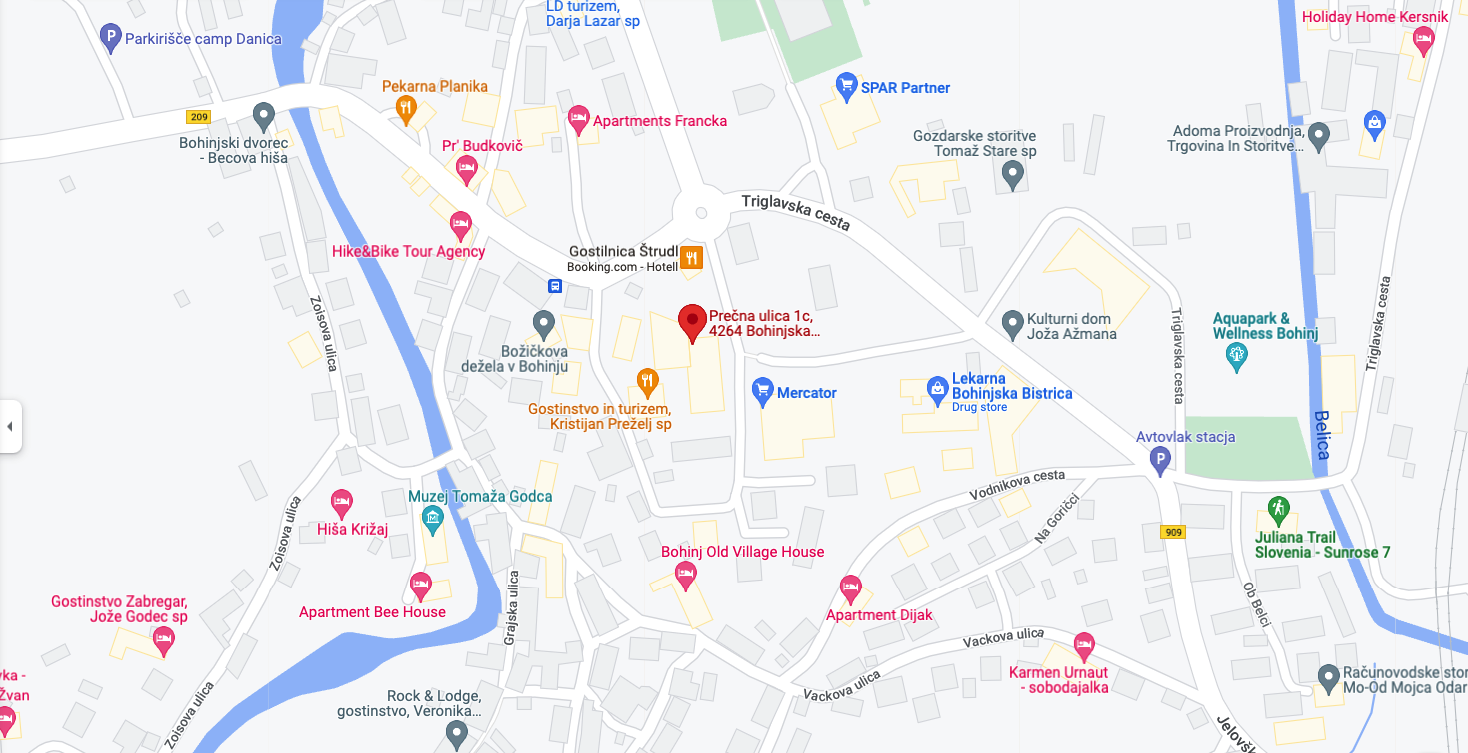 Prečna ulica 1C
4264 Bohinjska Bistrica, 
Slovenia
Slovenska cesta 58
1000 Ljubljana ,Slovenia
Prečna ulica 1C
4264 Bohinjska Bistrica, 
Slovenia